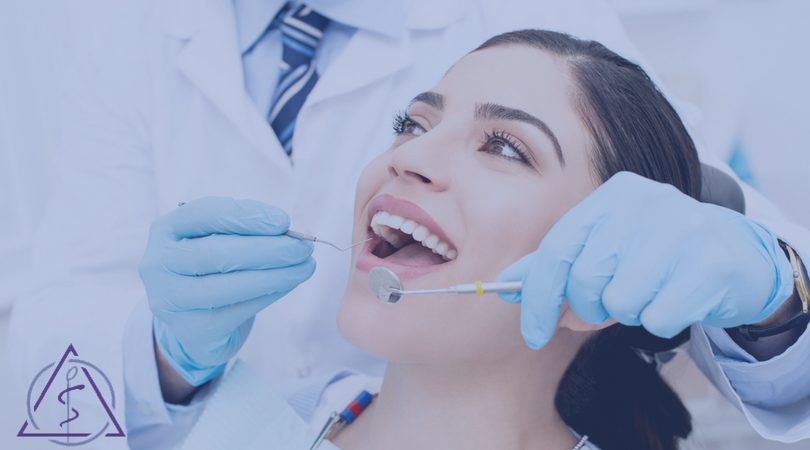 Hassey | Do Duy Dental Associates Dental Associates recommends that adult patients visit the dentist every six months for a routine dental cleaning and exam.
This annual dental appointment forms the foundational element to strong dental hygiene, establishing a team approach to a patient's dental care. During this regular appointment, Dr. Hassey and Dr. Do Duy will perform the following:
Discussion with the patient about their oral health goals and current habits
Professional teeth cleaning by a dental hygienist to remove plaque and tartar build-up
Detection of cavities and signs of hidden tooth decay
Inspection of the gums for indications of gum disease or deterioration
Examination of the head, neck, jaw, and mouth areas for signs of oral cancer
Fluoride: Fluoride treatment is an important part of routine cleanings. We can use fluoride to add an extra layer of protection to your enamel. That way, you can reduce your chances of developing cavities. Fluoride can stand up to the acid produced by bacteria, preventing oral decay.
Scaling and Root Planing: Scaling and root planing are deep cleaning procedures that take place underneath the gumline. If we believe you have gum disease, we need to address this condition before it threatens the rest of your teeth. Plaque might form on your roots, causing pockets between your gum tissue and teeth. We can use scaling and root planing to remove plaque and tartar, reducing your chances of dealing with serious periodontitis.
If you have questions about how these procedures can help you, count on our team. We are always available to help you protect and preserve your oral health.
For any adult, seeing the dentist every six months is a cornerstone element for healthy teeth and gums. Our experienced dental hygienists provide a comfortable and pain-free teeth cleaning experience for our patients. Our goal is to provide each patient with extraordinary dental care in a pleasant atmosphere.
Hassey | Do Duy Dental Associates Dental Associates is committed to ensuring you have a strong and happy smile. Contact our office today to schedule your appointment for teeth cleaning in Methuen MA!