Our Patients Are Our Top Priority
We don't focus on profit or push unnecessary procedures. Our concern is our patients. All of our services and treatment plans are designed to improve your health and comfort, providing you with an amazing smile that will boost your self-confidence. We work closely with you and take the time to understand your medical history and specific needs to create a patient-focused plan for treatment.
When you become a patient at Hassy Do Duy Dental Associates, you become family. From appointment scheduling to treatment plans to billing, we will work with you every step of the way to ensure your needs are met and you stay happy and healthy.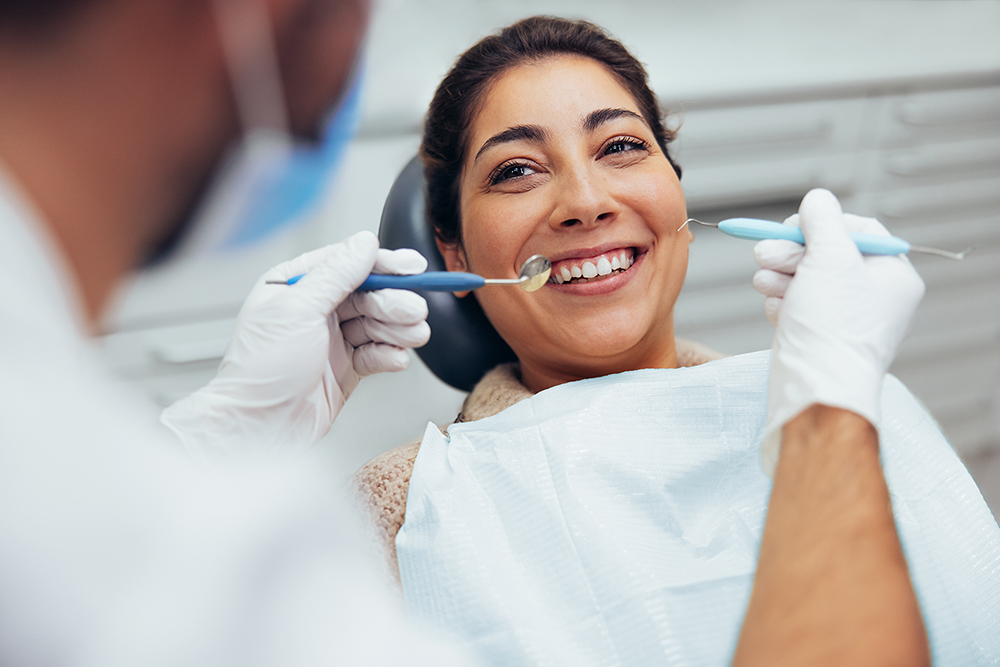 Insurance Questions
We know that you have questions about insurance coverage. We have worked hard to ensure that we accept all major insurance providers.
We are an in-network provider for Delta Dental Premier, Blue Cross Blue Shield Dental Blue, Cigna PPO, and Altus Dental.
If you have questions about the extent of your coverage, please contact us at your convenience. We are happy to help you understand your coverage and prepare the necessary forms to ensure you receive your full dental benefits.
* Running an estimate is a courtesy service that our staff provides. Due to the complexity of insurance, the estimates are not always accurate. We do encourage our patients to call their insurance company for the most accurate estimates.
Financing Information
We know that you may not be able to pay for your dental care all at once, but that should not get in the way of protecting your oral health. If you need to make arrangements to finance your treatment, we are happy to accept the following finance options:
We accept personal checks as payment for dental appointments and treatments.
All major credit cards, including MasterCard, Visa, Discover, and American Express.
We also offer CareCredit to help patients finance their treatment. CareCredit can be used for copays and deductibles, and flexible payment options can be established based on your credit. Patients can apply for the CareCredit program by visiting http://www.carecredit.com.
If you have questions about any of our financing options, please reach out to us to speak to our team. We will do everything possible to make your visit as affordable and stress-free as possible.