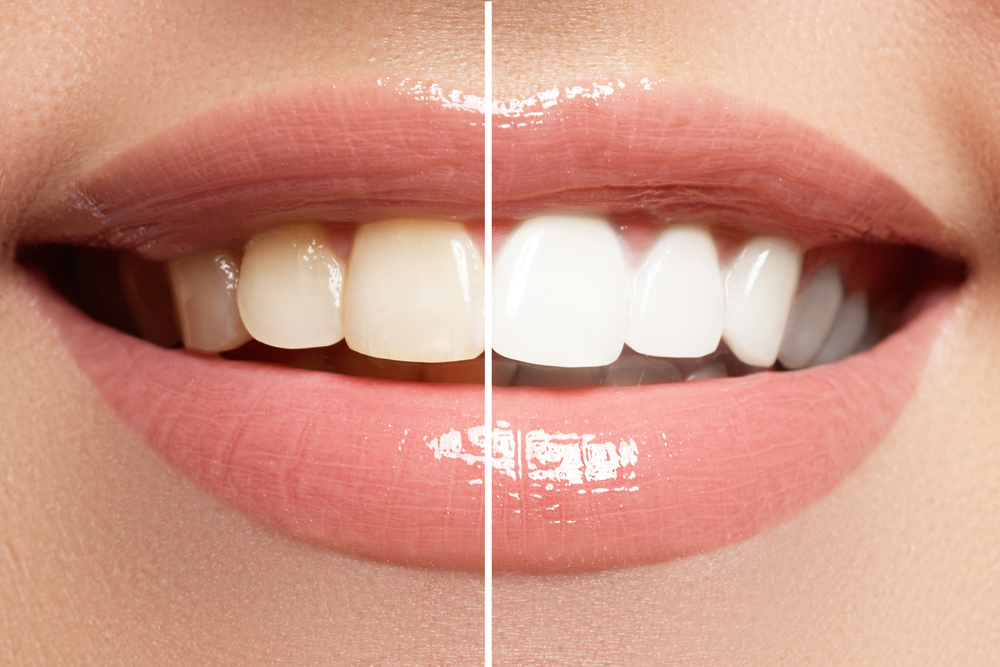 Do you ever look in the mirror and wish you had a whiter, brighter smile? Have you thought to yourself, "Is teeth whitening worth it?" If so, we are here to help you! Hassey Do Duy Dental Associates is proud to offer teeth whitening services for you—both in-office and at-home treatments—so that you can have a more stunning and radiant smile.
With whiter teeth, you will begin to notice an improvement in confidence, happiness and overall quality of life. This is why we are so thrilled to be able to offer our newest whitening service to our patients, Lumibrite Whitening.
Types of Teeth Whitening
Lumibrite is a fast, affordable and effective approach that offers two types of treatment: Chairside and Take-Home.
Lumibrite In-Office Teeth Whitening
The in-office whitening treatment is referred to as Lumibrite Chairside, which takes place in our office and is usually completed in less than an hour.
The process includes:
A recording of the 'before image' as well as the original tooth color
An application of the Lumibrite Desensitizing Enhancer (a thin layer of gel which sits on the surface of the teeth for one minute before being removed)
An application of the Lumibrite Chairside Gel, which is spread evenly over the teeth
An activation of the bleaching process, using a Sapphire Whitening Crystal (this process ranges from 30 minutes to an hour)
A recording of the final shade and the 'after image'
The results from this teeth whitening procedure have been increasingly positive, leaving patients immediately satisfied and thrilled with their new smiles.
Lumibrite Take Home Whitening
For those patients who prefer to whiten their teeth in the privacy of their own homes, the Lumibrite take-home treatment is also available. This take-home kit is proven to show results within 1-2 weeks, and teeth will be up to 9 shades whiter.
The kit comes with a variety of carbamide peroxide concentrations and flavors to choose from, making this treatment option catered toward the patient's individual needs and desires.
This treatment proceeds as follows:
Take a 'before image' to record the original shade of color
Create the custom mouthguard by taking an impression of teeth and immediately molding the shape
Remove the resin from the mouthguard model and check that it fits properly
Once you are ready to whiten:
Apply a thin layer of the whitening gel to the mouthguard and place on the teeth to be bleached
Remove mouthguard after designated time and repeat following the directions provided until desired results have been achieved
Contact Us Today
If you have ever felt unhappy with the color or appearance of your teeth, there's no time like the present to make a change with cosmetic teeth whitening. Contact us today at 978.688.4441 or schedule an appointment with us online to transform your smile into one that sparkles and shines. We look forward to hearing from you!