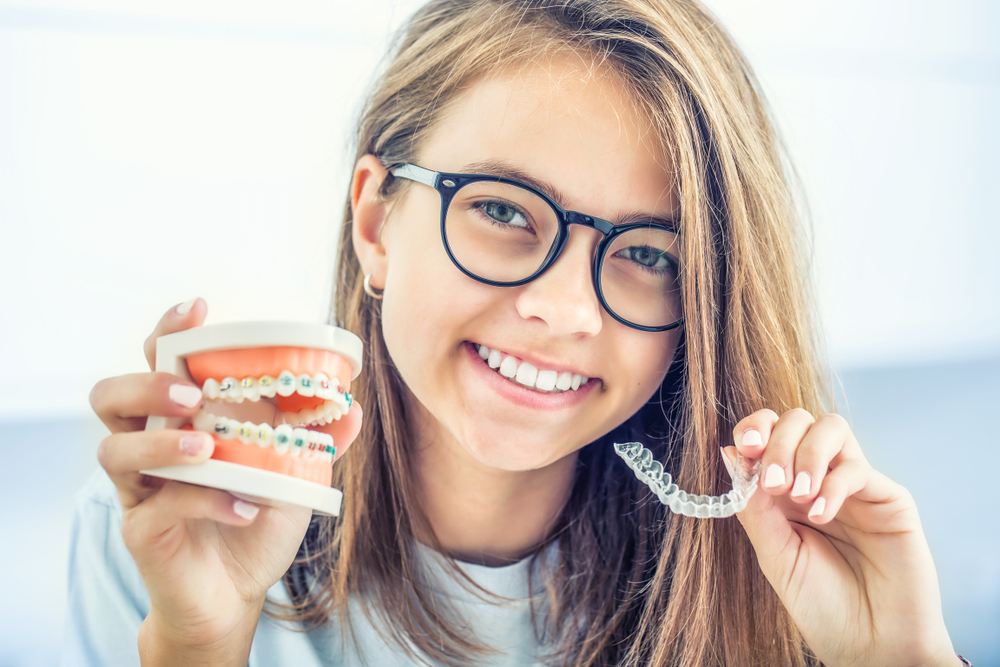 Are you concerned because your teeth don't look straight? Do you have a difficult time getting your bite to line up? If so, you could benefit from orthodontic services. Hassey Do Duy Dental Associates have a variety of orthodontic services that can help you.
Learn more about orthodontics below, and give us a call to schedule an appointment in our Methuen dental office.
What Are Orthodontics?
Orthodontics refers to anything that has to do with the alignment of your bite. To bite, chew, and speak, your teeth must come together properly. If your teeth do not line up, you could have an alignment issue when you bite down.
An orthodontist goes to dental school before undergoing additional training to address these alignment problems. If you have issues with the way your teeth line up when you bite down, an orthodontist may be able to help you.
There are several common examples of issues that an orthodontist can treat. They include:
Underbite: This happens when your lower jaw extends beyond your upper jaw.
Overbite: This happens if your upper jaw extends too far over your lower jaw.
Overcrowding: This takes place when your teeth don't have enough room to spread out. In children, crowding could prevent their adult teeth from coming in.
Gaps and Spaces: You might also have unusually large gaps and spaces between your teeth.
If you believe you have bite issues, an orthodontist may be able to help you.
How Do Orthodontics Benefit Children?
Many people view braces as a rite of passage. This is one of the biggest examples of how an orthodontist can benefit children. If your child has overlapping teeth, crowded teeth, or teeth with gaps in between them, an orthodontist can straighten your child's teeth and improve his or her smile. Straight teeth could give your child a confidence boost.
Braces are the most common example of orthodontics in children, but other issues can also be addressed. For example, your child may have an abnormal tooth eruption, or your child might have an underbite. Imported honest have the training and experience necessary to treat different orthodontic issues in children.
How Do Orthodontics Benefit Adults?
Even though braces are commonly associated with teenagers, adults can also develop orthodontic issues. For example, you may have a problem grinding your teeth at night. This could be a sign of a bite alignment issue, and an orthodontist could help you treat it.
Some adults have a cross-bite, which makes it hard to eat properly. A cross-bite happens when your upper teeth bite down inside of your lower teeth. This can make it difficult to eat certain foods, and an orthodontist can help you treat this issue.
You might even have teeth that protrude from your mouth when you close your lips. This can be a significant functional and self-esteem issue. An orthodontist can help you treat protruding front teeth, which can significantly improve the appearance of your smile.
We use the best treatment techniques in the industry to address orthodontic concerns. Then, we can make adjustments depending on the progress of your treatment plan.
Contact Hassey Do Duy Dental Associates for Help With Orthodontics Today
If you need help with orthodontic issues, we have a variety of treatment options available. Every patient is different, so we always customize our treatment options to meet your needs.
At Hassey Do Duy Dental Associates, it would be our pleasure to provide you with the orthodontic services you are looking for. Give us a call today to schedule an appointment, and let us help you address issues with your bite!